Das Baumhaus is the project space of the Berlin LebensMittelPunkte network: project office, platform, LMP prototype and living lab all-in-one. Baumhaus is the first point of contact for existing LMP initiatives and any projects that want to become one.
DAS BAUMHAUS
Das Baumhaus is a social-ecological project space in Wedding, that has been organizing and hosting neighborhood-based activities around food transition for many years. With the project 'Werkstatt LMP', Baumhaus launched the LMP Network in 2020 (see About Us). Since then, Baumhaus has been a place for the development of the LMP Network in Berlin. It also organizes funding projects for the network and cooperation projects with scientists. Das Baumhaus is itself an LMP initiative.
LMP PROJECT OFFICE IN DAS BAUMHAUS

Individual consulting & support of LMP initiatives
Trainings and workshops
Coordination of the LMP Network
Admission to the LMP Network
Contact: projektbuero@lebensmittelpunkte-berlin.de
Das Baumhaus, Gerichtstr. 23,
13347 Berlin – by appointment only!

PLATFORM, PROTOTYPE AND LIVING LAB
Das Baumhaus offers a platform for exchange and networking to jointly develop our processes. LebensMittelPunkte is an open project that is constantly evolving. We learn through experience and are part of the "ecosystem" of actors in Berlin and Brandenburg who are committed to food systems change, from food initiatives and regional producers to the city and government administrations.

Through cooperation projects with scientists, Baumhaus becomes a "living lab" where civil society, local initiatives and neighbors can all systematically advance the development of LMP in Berlin with direct support from scientific analysis. The LMP practices in Baumhaus – in the areas of Depot, Kitchen and Meeting Point – are the prototypes for the LMP Network, a best practice example of how a LebensMittelPunkt with weekly activities can look like.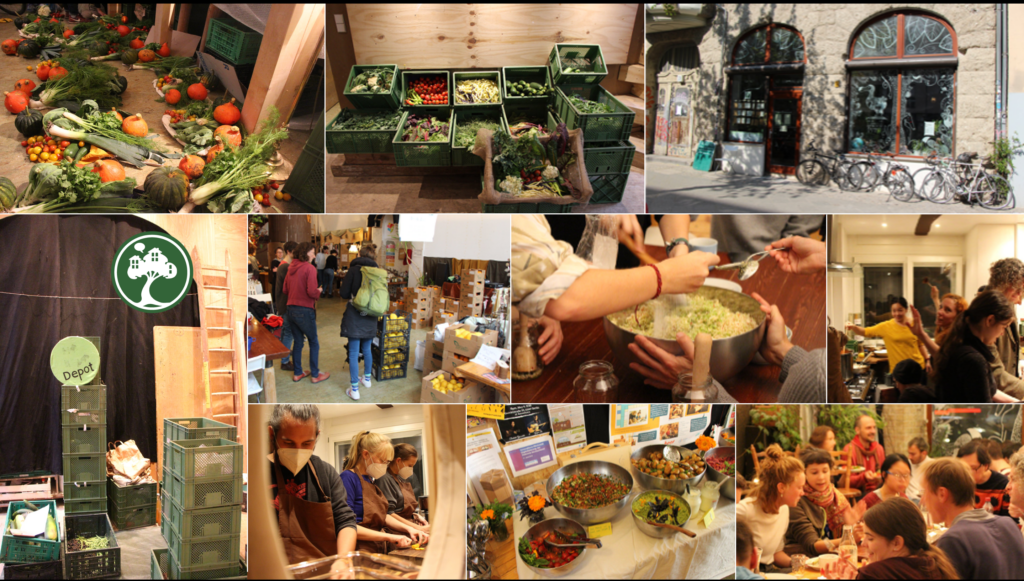 CURRENT PROJECTS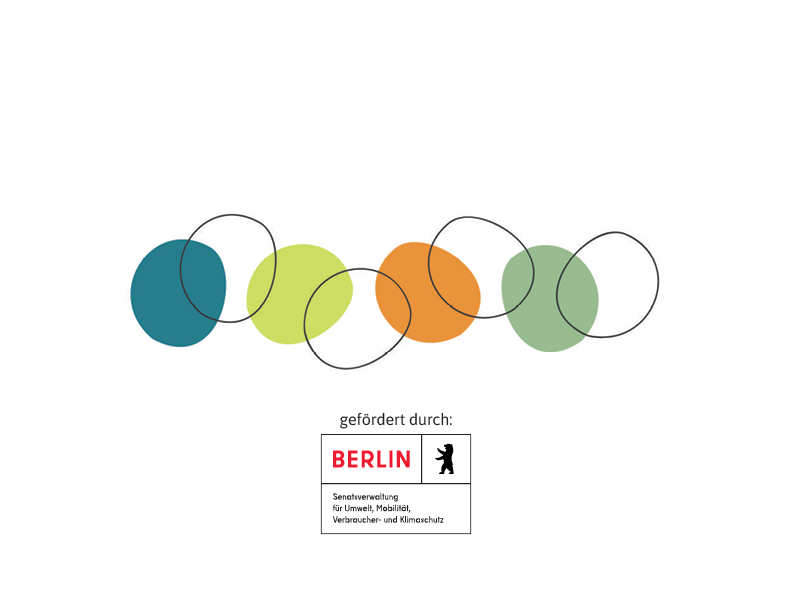 PROJECT FUNDING OF THE LEBENSMITTELPUNKTE NETWORK
WITHIN THE FRAMEWORK OF THE BERLIN FOOD STRATEGY
(DURATION 2023-2025)
More info coming soon. A focus in 2023 will be the organization of "Küfas" (Kitchens for All)!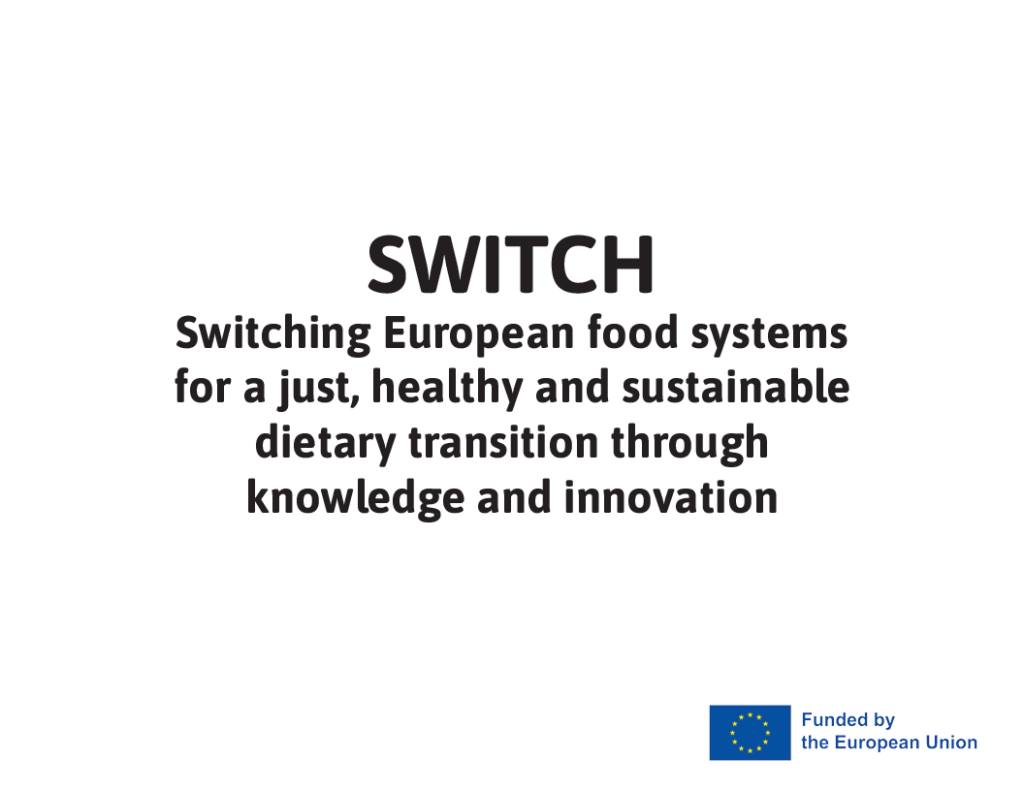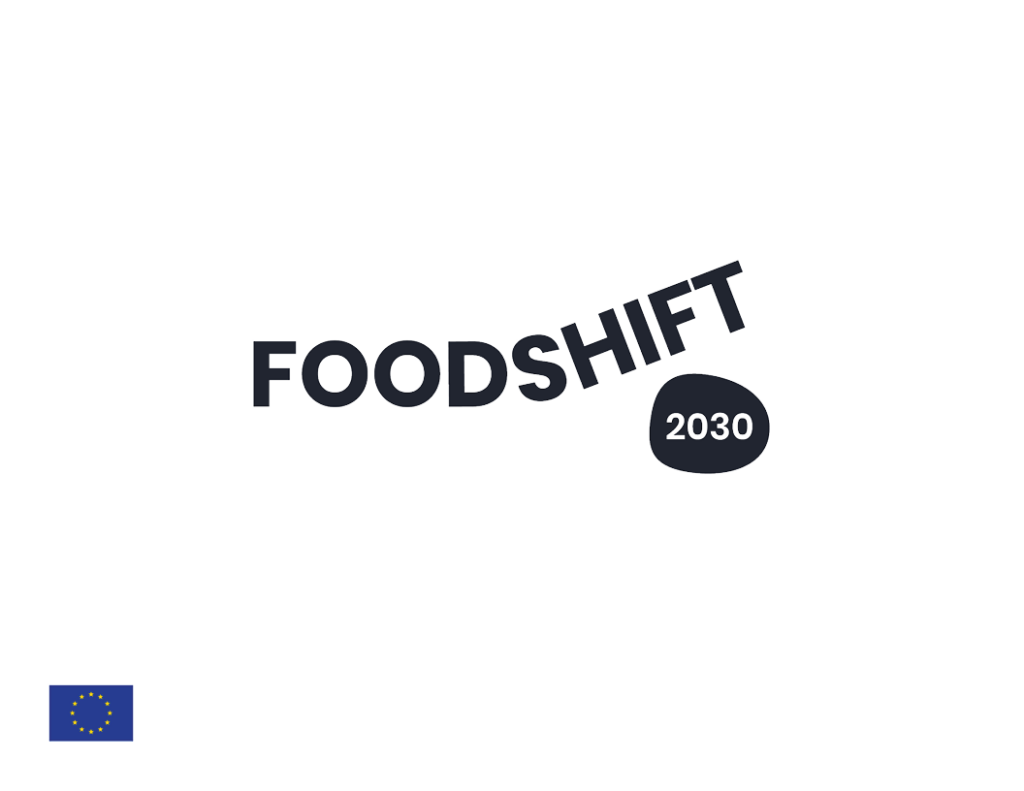 PROJECT FOODSHIFT 2030 (DURATION 2020-2023)
We are a partner in the EU research and innovation project FoodSHIFT 2030. Here you can find more info about the project, on the website of the Berlin Food Policy Council, which is also a partner and working closely with us! Another partner is the ZALF Research Institute.
Here is a first trailer for the film "Seeds of Change" (2023), which accompanies scientists from the Leibniz Center for Agricultural Research (ZALF) in measuring the impact of our LMP prototype, and portrays activities in Berlin and Brandenburg for building an alternative food network.

PROJECT OFFICE DOWNLOADS